As a pioneer of inpatient transition care facilities in India, HCAH SuVitas serves patients who have undergone treatment for serious ailments across neurology, cardiology, orthopedics and oncology. Combining protocol-based care plans with personalized attention in a home-like environment, HCAH SuVitas helps individuals achieve enhanced strength, functional independence and overall quality of life to make one Live Again.
HCAH SuVitas Speciality Recovery Programs
Stroke Care

Spine Care

Trauma Care
Senior Care

Alzheimer's and Dementia Care

Ortho Care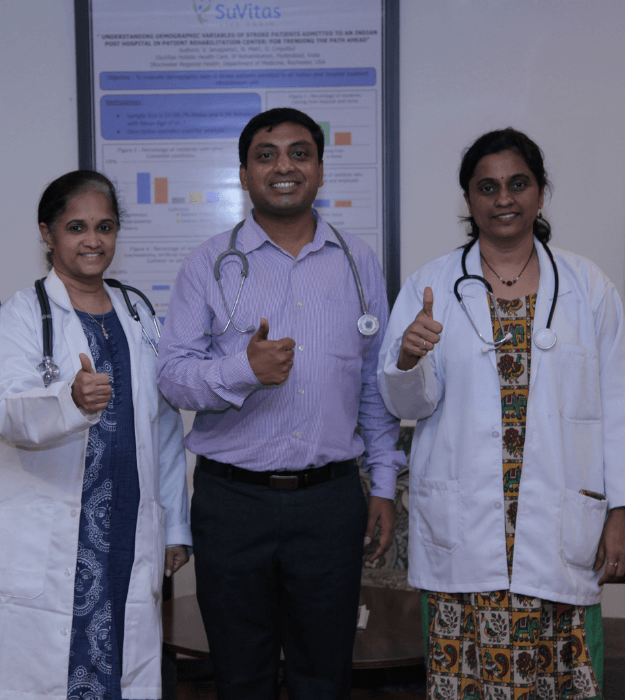 Our Expert Rehab Services
"We were referred to SuVitas by my friend who is a neurosurgeon in one of the top hospitals. Right from day one, each and every staff member was highly professional and helpful.

They attended to every need of my father at any time of the day as well as the night. The doctors were very helpful and patiently explained the treatment procedure to me and my father.

The nursing staff here is brilliant to say the least. They were very friendly and took very good care with a smile and that makes a lot of difference.
Overall, our experience at SuVitas has been very positive and I am grateful to the staff of SuVitas in enabling my father to recover quickly.

I will recommend SuVitas to my colleagues and friends, and SuVitas is certainly up there at the top."
Mr. Deekshitulu
~ Son of Mr Deekshitulu, a formidable gentleman of 69 years of age who came to us for Stroke Rehab
"SuVitas is certainly up there at the top."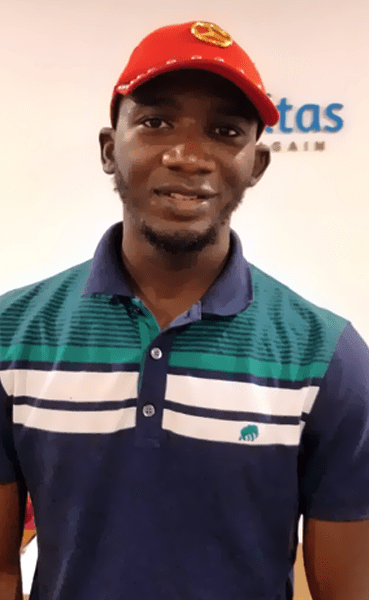 Mustafa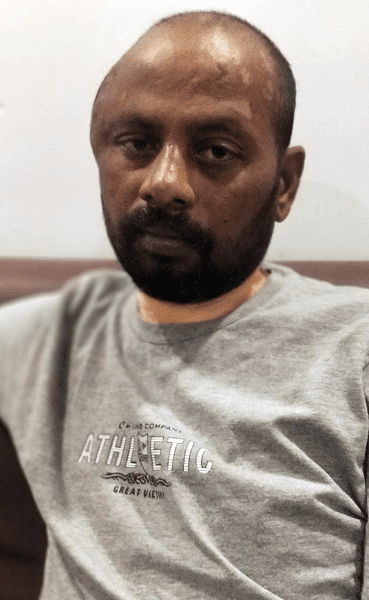 "I had met with a Road Traffic Accident and was referred to SuVitas by my doctor. On 24th, I arrived here and have managed to recover in only 1 week.
I'm very happy with the treatment at SuVitas. The people here were literally like my friends.

I am extremely grateful for the help SuVitas has provided me."
Mr. Sadashiv
Patient
"I'm very happy with the treatment at SuVitas"
~ Sadashiv, 37 years old, met with a RTA with severe traumatic brain injury and multiple fractures and had to undergo craniotomy.
He had undergone tracheostomy and had difficulty in breathing and in movement.
He made a complete recovery and is now able to breathe on his own and even walk without assistance.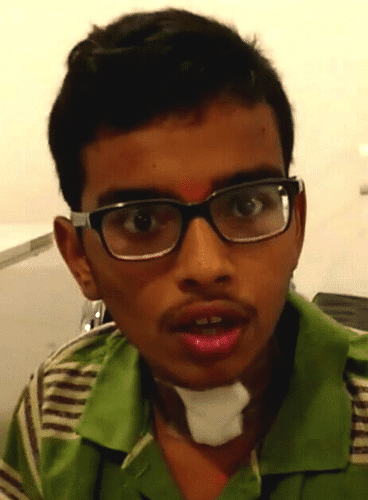 "We are very grateful to SuVitas"
Mr. Dinesh
Patient
~ Father of Dinesh, a 16-year old boy who suffered a head injury following a Road Traffic Accident in 2016.
"The care team was very helpful and co-operative. All the doctors took extreme care in the recovery process of our son. The night doctor used to encourage us and that gave us a lot of strength to cope with our situation.

When we came into SuVitas, my son was bed ridden but now he is walking without support, I am very glad we chose SuVitas and would recommend the same to all.

We are very grateful to SuVitas for all the support and care they showered on us"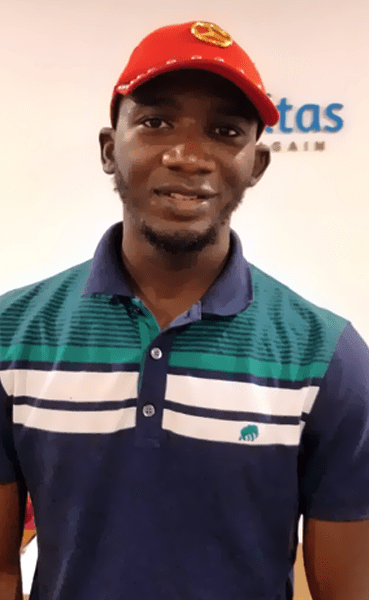 When I talked to one of my friend in India that where can I get a good rehab center, he directs me to Suvitas rehab center in Hyderabad, India.
When I came here the first day, they showed me their environment and amenities which I really really liked. Everything here is very perfect and they have a lot of workers who are friendly and kind. All of them really love me and always think me as a brother.
Suvitas Rehab Center...I really really love this place. I am not from India and I can't lie to you, honestly, I am telling the truth, they are really really working here and they are friendly, very nice and have a good equipment, good food... Everything over here is perfect.

I love SuVitas

Mr. Mustafa
Patient's Brother
"Everything here is very perfect and they have a lot of workers who are friendly and kind."
~ Kolawole Adeboye Mustafa, brother of Kolawole Adeboye Lukman
Kolawole Adeboye Lukman came to SuVitas post surgery for Paralysis in right limbs due to a stroke. Lukman had a brain hemorrhage caused by a Gunshot wound.
"Lukman, is now able to walk with small support and is independent and healthy".
"Thank you for such supportive care towards residents. The hospitality you have shown was well up to the mark.

You people worked very hard in bringing back my dad to our world from his world. Absolutely Inspirational!"

Mr. SriHarsha
Patient's Son
"Absolutely Inspirational !"
~ In the words of Mr. SriHarsha, son of Mr. Ravindra Reddy who underwent the SuVitas Cardiac Rehab Program
We were looking for a rehab facility for my father when a marketing executive from SuVitas approached us. After a couple of visits to SuVitas, I was convinced that this is the right place. Once we came here, we felt pretty much at home. Thanks to the hospitality of the support staff.
24*7 Nursing care meant that my father was in safe hands. I should make special mention of the physio team here in SuVitas. When we came here, my dad wasn't able to speak or even make a gesture. But as the days passed by he's improved and is now able to respond and speak properly. I thank SuVitas for the care they have shown us and would recommend this facility for anyone looking for rehab in case of Heart or Brain stroke".
Thank you SuVitas
Mr. Satyam
Patient
"Once we came here, we felt pretty much at home"
~ Son of Satyam Durusetti, Satyam Durusetti suffered from CVA, Hemorrhagic Stroke which resulted in Aphasia or Speech Impairment.
"He's currently able to stand with support and speak."
"I came to SuVitas when I was completely helpless and bedridden with all tubes attached. I could not move at all. My recovery was the most essential thing for me, as I am an orphan and I have 2 little brothers who are dependent on me. The nursing care and the physiotherapy team here are remarkable and very supportive. Day by day, my movements improved, stiffness reduced. I am now able to walk with support. I can't believe in a month's time I am on my feet!
This would not have been possible if not for SuVitas.

Everyone normally says - things will get better, don't worry. But that's a state I would dream of and pray hard to reach. It was farfetched and I was not confident that day would ever come, but now with full confidence I can say 'things are much better and am not worried at all'.

This is my second innings in life, a gift given to me by SuVitas and my dear friends without whom I would have been a burden to all. I am ever grateful to SuVitas and will never forget this place for the rest of my life."
Mr. Vinod
Patient
"I am ever grateful to SuVitas"
~ Vinod, 26 years
Recovering from a spinal cord injury after a slip and fall in bathroom