Recovery Care Procedure at HCAH Suvitas
Designed and implemented by expert, multidisciplinary rehabilitation team. HCAH SuVitas Care Plan is a unique combination of a Protocol-Driven Approach delivered in a Home-Like Environment with Personalized Attention.
Care Plan Model
At HCAH SuVitas, every recovery journey starts with baseline evaluation by a multidisciplinary expert rehabilitation team. After understanding the status and prognosis, a personalized care plan is designed with short term and long term goals. Patient and the family are educated about the anticipated recovery journey and milestones to be achieved.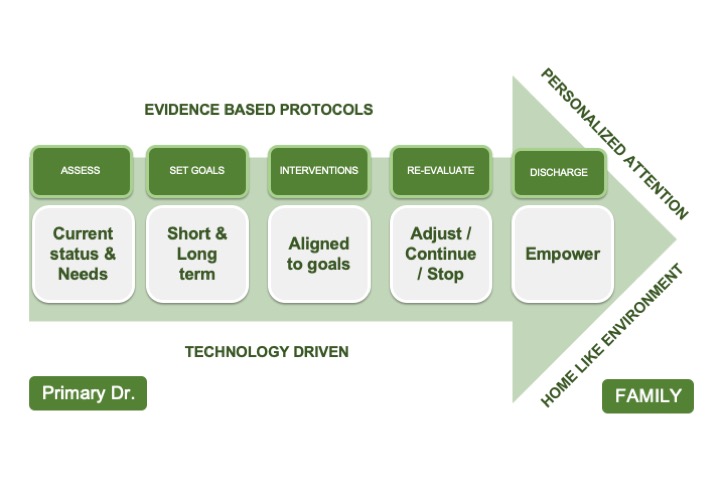 Care Plan Components
Each component of the care plan is implemented by respective specialists in a collaborative way to deliver quality nursing care, physiotherapy, speech therapy, occupational therapy, respiratory therapy, personalized diet plans, emotional counselling, cognitive retraining etc. All the milestone achievements are celebrated, and any deviations are caught early by regular monitoring to make necessary changes.
After successful completion of the Care Plan, patient and the family is empowered to go home. Primary doctor is updated about the care plan completion status. Post Discharge Care might be a requirement for someone who needs a care continuum after going back home.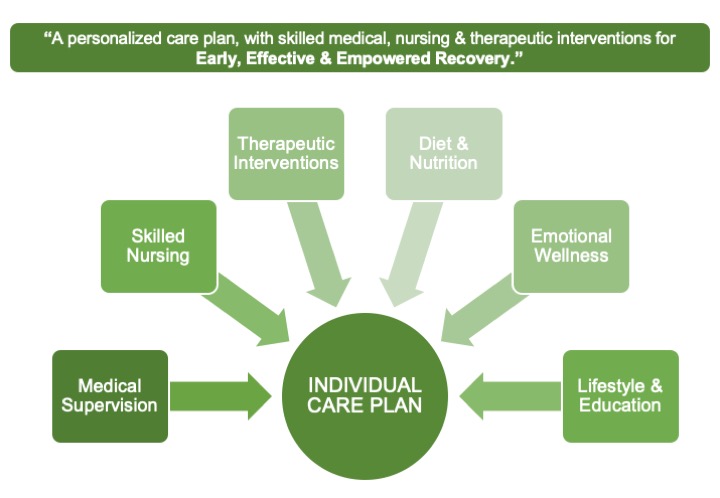 Powered By Technology
Our expert, multidisciplinary collaborative Care Plan is powered by home-grown HCAH SuVitas tech application to ensure seamless workflows, intelligent alerts and data-driven analysis.